1
« on: February 07, 2011, 10:27:59 PM »
The year is 1874. In the Colony of Natal, the world is a powder keg. While restless Boers and enroaching Zulu impis threaten the frontiers, Europeans flock to the coast, searching for gold, glory, and big game.

Amidst this turmoil, Canadian hunter, Crimean War veteran, and translator Richard Braddock scrounges a living on the veldt. But his peaceful life is about to be shattered once more. From Durban, a company of European adventurers and thier entourage have come, seeking to experience the Dark Continent as theu know it. Amidst blood, tragedy, and black magic, life for Braddock and those whom he guides, will never be the same.

other characters MUST be European. Not nessecarily British, but from the Continent.
((I'm dead set on making this one work))
"]
Name
: Richard Braddock
Age
: 36
Appearance
::
http://i301.photobucket.com/albums/nn48/Fingolfin_2008/RichardBraddock2-1.jpg
Personality
: Richard is a friendly man by nature, but he views newly arrived Europeans as a liability, and is slow to trust them. He has several native and Boer companions, and has only loose ties to the British Empire. Richard also has a long-lasting hate for leopards, after losing a close friend to one while on safari. Since then, he has shot them on sight.
Armament
: .416 Gibbs-Farquharson rifle carried for dangerous game. Braddock also owns a .455 Webley howdah pistol, and a 12-gauge shotgun.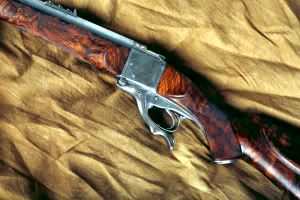 Other
: Richard wears a light cotton shirt and khaki drill bush jacket and trousers. He wears leather riding boots with reinforced ankles and shins to protect against snakebites, and a felt slouch hat in appropriate weather, but also goes bareheaded, using the hat as a gun rest.[/quote]